About Your Lubbock Realtors
Kent Hebison
Listing Agent/Hebison Team
806-340-7452
806-577-3811
License Number: 0583311
khebison@gmail.com
I am a local Lubbock Realtor, and our real estate team is focused on providing quality service to our customers and clients. Looking to buy, sell or build? The team core values include honesty, integrity and hard work coupled with listening to your needs. With these three values, we work to create a long-term partnership with our clients to provide unmatched customer service-- every step of the way! Be blessed in all things, and I look forward to helping you and your family find the best home for your lifestyle!
Shelli Echevarria
Realtor
806-283-3936
shelli@thehebisonteam.com
Shelli is a Realtor with The Hebison Team Commercial Division. As a results-driven real estate analyst and advisor to investors for Multi-family, Retail, Industrial, and land transactions, Shelli takes pride in providing clients with results. Shelli is a graduate of NYU, and enjoys home decor projects, traveling, and spending time with her family in her spare time. To find out more about your next investment options, call Shelli today.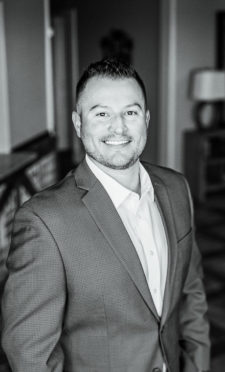 Brett Dunlap
Loan Originator
NMLS# 446649
Direct: 806.412.6585
Cell: (806) 577-2519
Fax: 806.412.6585
Lubbock TX 79424
Brett has 3 years of experience in the mortgage industry. He has worked for a variety of institutions including BOA, Core-Logic, Supreme Lending and Freedom Mortgage. His past roles include Underwriting/Auditing, Loan Processing and Origination.

Brett attended Wayland Baptist and West Texas A&M where he majored in Criminal Justice and Accounting while playing baseball. He resides in Lubbock and enjoys spending time with his family. Brett enjoys hunting, fishing and being in the outdoors.

To learn more about Brett or to better answer your questions, visit:
www.BrettDunlap.com